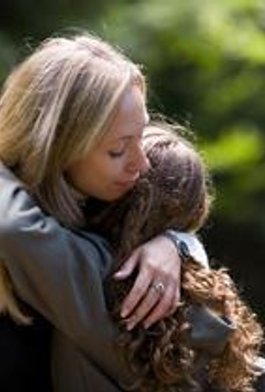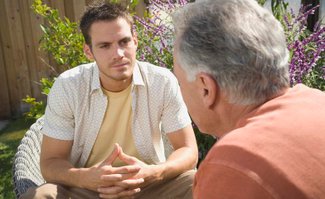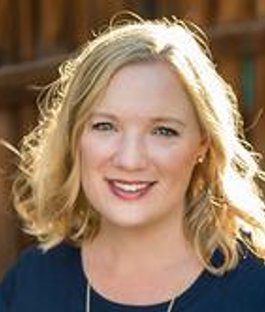 soul
sōl/
noun
the spiritual or
immaterial part of a human being
grit
ɡrit/
noun
courage and resolve;
strength of character
Speaking Engagements
I can design topics for women's groups, couples or family ministries, MOPS groups, youth groups and more. Call or email to talk about the speaking needs for your next event or workshop.
With 20 years of ministry experience as a volunteer and on church staff, I am happy to talk with you about how incorporating healthy spirituality into your counseling plan will help you reach your goals.
My Master's Degree from Western Seminary helped to prepare me for integrating faith with research-based counseling psychology methods. Since I hold a license with the state of California, I do not push religious beliefs on any clients. I do, however, believe that spirituality is a vital part of our overall health and I'm ready to talk about it with anyone who is interested.
Counseling for Individuals, Couples, and Families
I am most closely aligned with Cognitive Behavior Therapy, which helps people figure out the thoughts behind their feelings and actions.
If you can learn to think better, you'll start feeling better, too! I also rely on Family Systems theories, which are helpful in viewing your life as part of a unit. When one part changes, the whole system has to change--so even if you feel sure that your spouse (or brother, or mother-in-law, or boss) is the one that needs to change, small changes in your own behavior could lead to the desired result in the relationship.
Healthy souls require grit.
Counseling for Couples and Adults in the Temecula Valley
Contact Soul Grit to get started.​
Soul Grit Marriage and Family Counseling Services, Inc.
Feeling a little nervous about starting counseling?
Let me tell you a bit about what it will be like.
Once you call me on my confidential voicemail line and leave your contact info, I will call you back to set up our first appointment. Sessions are 50 minutes long. Before your first appointment, I will send you an invitation to the Client Portal, where you can fill out intake forms. This is just the basic info about who you are, where you live, who is in your family, etc. You will have the opportunity to sign and send them electronically, and it's important that I receive them before we get started. The first session is mostly about "getting the lay of the land." We can talk about policies and confidentiality, and you can give me the basics of your story and what brought you into counseling. At the end of the session we'll talk about where to go next, setting up your next appointment and taking care of any other details. Payment is due at the beginning of each session. You may pay by cash, check, or card, including HSA/FSA cards. If you have a co-pay, it will be collected at this time.
Ann Taylor McNiece, LMFT 87272
What does Soul Grit mean?
If you want to figure out something in your life...
If you need healing from your past...
If you want peace in your family...
If you seek more fulfilling relationships...
If you wonder what God has to do with your life......
A qualified, empathetic counselor can help.
Find out a little bit more about me on this website, and then contact me for a free phone consultation to find out if counseling is right for you.
Counseling is about becoming the person you want to be.
Depression

Anxiety

Body Image

Parenting
Spirituality

Marriage Issues
Ask about other areas of service
Good Faith Estimate Notice
Notice of Privacy Practices
Authorization to Exchange
Confidential Information (Print and complete if your provider requests)
Here are some things that the law requires me to disclose to you.
​Soul Grit is currently contracted with the insurance companies listed below. If we are not contracted with your company and you have out-of-network benefits, we are happy to provide a statement of services that you can submit to your insurance company for reimbursement.
Cigna
Aetna
Beacon Health Strategies
MHN (Healthnet)
Tricare West
Please check with your insurance in advance to make sure they will reimburse this type of expense. Payment is due at the beginning of each session. You may pay by cash or check, or card (including HSA/FSA cards). Please call to discuss rates. You will be provided with a Good Faith Estimate of your anticipated costs before beginning treatment.
BA in Sociology from Stanford University in 2004

MA in Marital and Family Therapy from Western Seminary in 2009.
Professional Affiliations
California Association of Marriage and Family Therapists (CAMFT) Member since 2008

Southwest Riverside County Chapter of CAMFT Member since 2011
On the Soul:
"Fundamental aspects of life, such as art, sleep, sex, ritual, family ('roots'), parenting, community, health, and meaningful work are all in fact soul functions, and they fail and fall apart to the degree that soul diminishes."
Dallas Willard, Renovation of the Heart
On Grit:
"Grit in psychology is a positive, non-cognitive trait based on an individual's passion for a particular long-term goal or end state, coupled with a powerful motivation to achieve their respective objective." (Wikipedia)​
My goal is help each individual bring GRIT to SOUL functions.
Please note before you contact me: I am not accepting new clients at this time.
This alert will be removed when I have availability for new clients.
I am a Licensed Marriage and Family Therapist, a wife, a mom, a daughter, and a friend.
Over the past few years I have worked in the schools with kids of all ages, in private practice with individuals and couples, and in a community mental health agency where I served low income clients and family reunifying after problems with child abuse. My passion is to help women understand the truth about their hearts and souls, and to help couples get to the heart of their marriages.
What does Soul Grit mean?
ADDRESS:
41197 Golden Gate Circle, Suite 207
Murrieta, CA 92562
​